General Dentistry for Healthy Gums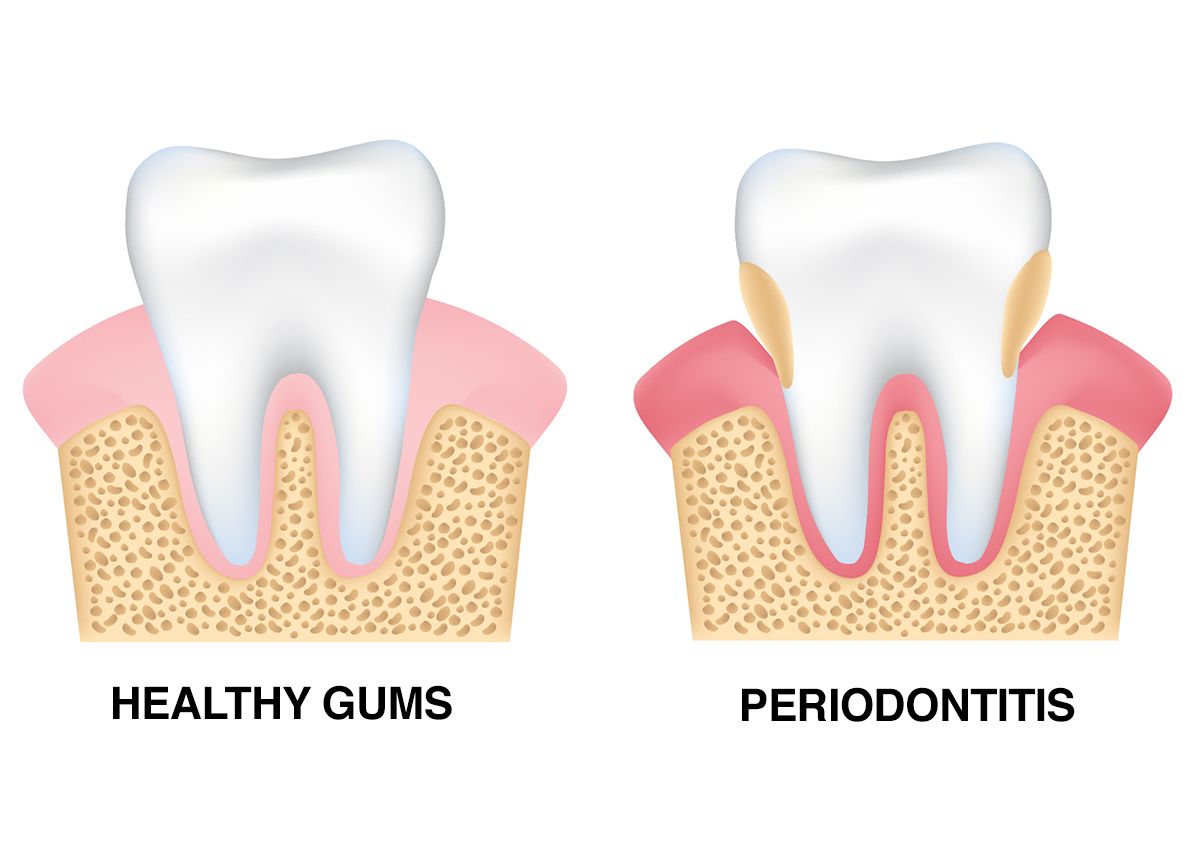 Gum disease is a common dental concern and the number one reason for adult tooth loss. Also known as periodontal disease, the condition develops when bacteria build up on your teeth, moving below your gum line. Once in your soft tissues, they will form pockets, which will start to grow. With this growth, your gums will start to pull away from your dental roots, and your teeth will eventually loosen. Before this occurs, however, you may notice a variety of symptoms, including bleeding, sensitivity, bad breath, and more. Drs. Sielicki and Jacobsen offer complete general dentistry services, not only to treat gum disease, but to prevent it from developing in the first place. We also use state-of-the-art diagnostic tools to catch it in the earliest stages. To get your personalized gum disease treatment plan, contact our Scottsdale practice today.
Gum Disease Prevention
The best way to prevent gum disease is to keep oral bacteria from accumulating in your mouth. Therefore, you should maintain careful hygiene at home and in our office. Of course, you should brush and floss every day. Ideally, you should do so after meals, using fluoride toothpaste and a soft-bristled brush. Mouthwash and a low sugar diet can also keep bacteria at bay.
At Sonoran Dental Design, we also offer an array of preventive treatments. Cleanings and exams are the foundation of a healthy smile. Only a dentist or hygienist can fully eradicate bacteria, plaque, and tartar. Without dental visits, you could easily develop gum disease even if you maintain impeccable hygiene on your own.
Periodontal Diagnosis
Your regular dental visits are important for another reason: they will enable us to diagnose gum disease in the earliest stages. In many cases, Dr. Sielicki or Dr. Jacobsen can detect the condition through visible symptoms alone. For example, gum recession and inflammation are often telltale indications of the disease. When your dentist catches gum disease early, he or she can treat it before you experience severe discomfort or tooth loss.
We can also use our advanced technology to determine your natural predisposition to gum disease. Using a simple swab of plaque, the CariFree® system can reveal the presence of harmful oral bacteria. We also proudly work with OralDNA® labs, which will analyze a sample of your saliva to test for an elevated immune response. If your body is working overtime, it could indicate a genetic tendency to gum disease. If we know that you are prone to periodontitis, we can provide more aggressive and more accurate preventive care.
Gum Disease Treatment Options
Even if you have already developed gum disease, it does not have to mean the end of your beautiful smile. We offer a number of treatments to eliminate bacteria and prevent further damage. The right option for you will depend on the severity of your periodontitis. Options may include:
Scaling and planing: Scaling and planing is one of the most common treatments for gum disease. Your dentist will remove bacteria from your gums. He or she will also smooth rough spots on your roots to keep microbes from settling there.
Fluoride treatments: Your dentist may recommend a fluoride supplement in conjunction with scaling and planing. This naturally-occurring mineral will help prevent decay. In turn, this will reduce the amount of bacteria in your mouth.
Laser treatments: Advanced dental lasers will eradicate bacteria with minimal discomfort. In some cases, your dentist may even use a laser to remove diseased gum tissue.
Schedule an Appointment Today
With our complete periodontal care, we are ready to do whatever it takes to protect your smile. Contact us today to schedule an exam and find out how we can enhance your oral health.
Related to This